We will help you in every
stage
Delivering reports of the progress of your solar asset in any stage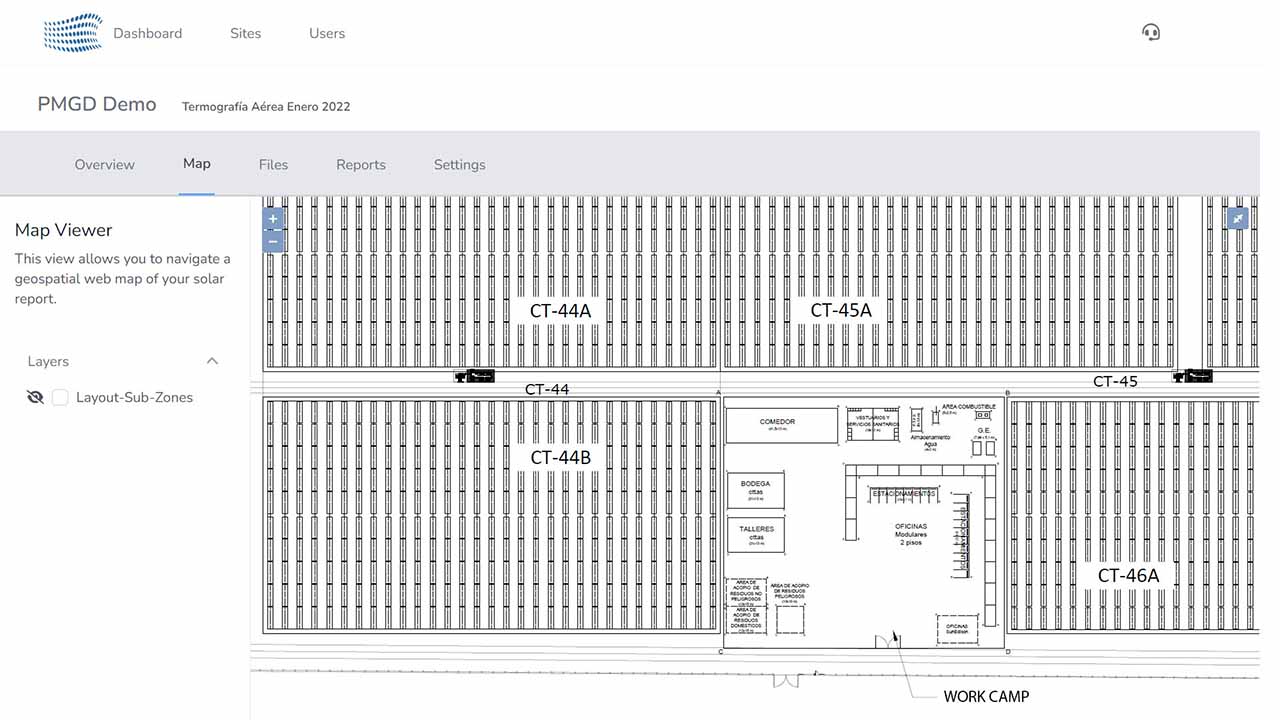 Engineering
Make estimates of the teams and hardware you'll need
Meet compliance requirements on terrain dimensions
Construction
Manage construction KPIs and deadlines real-time
Correct differences between as-built and design
Keep your budget as planed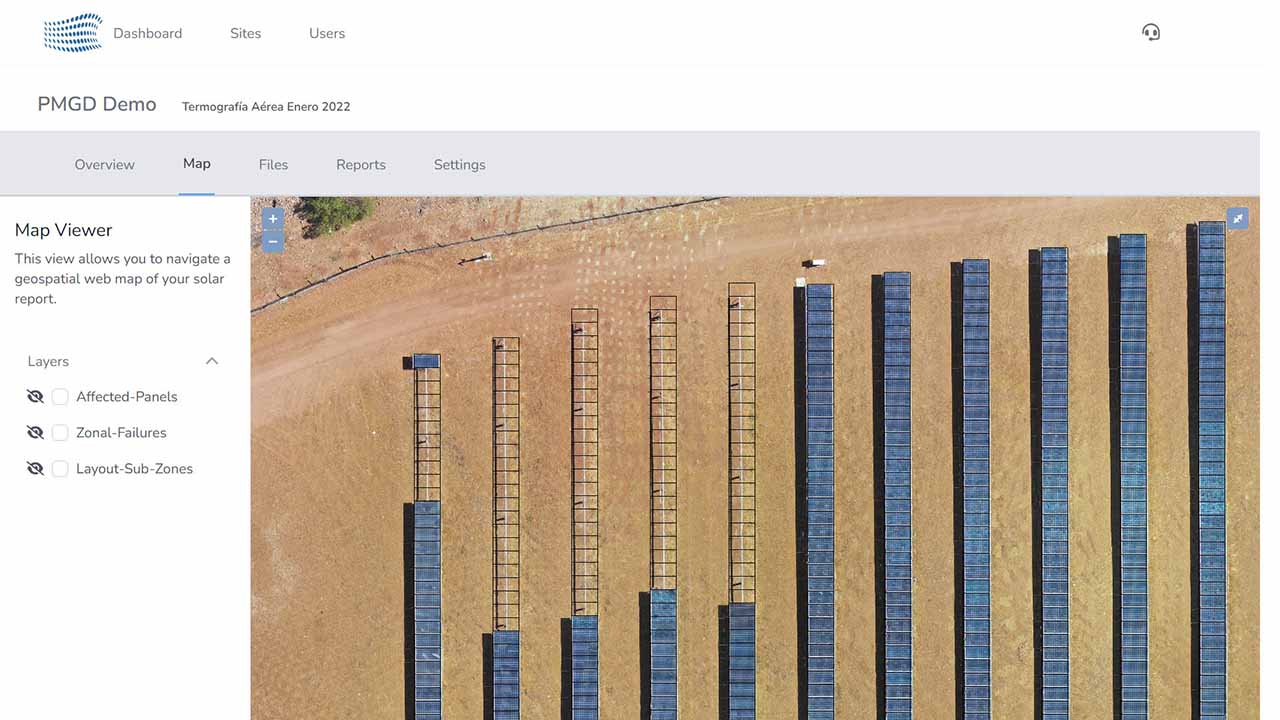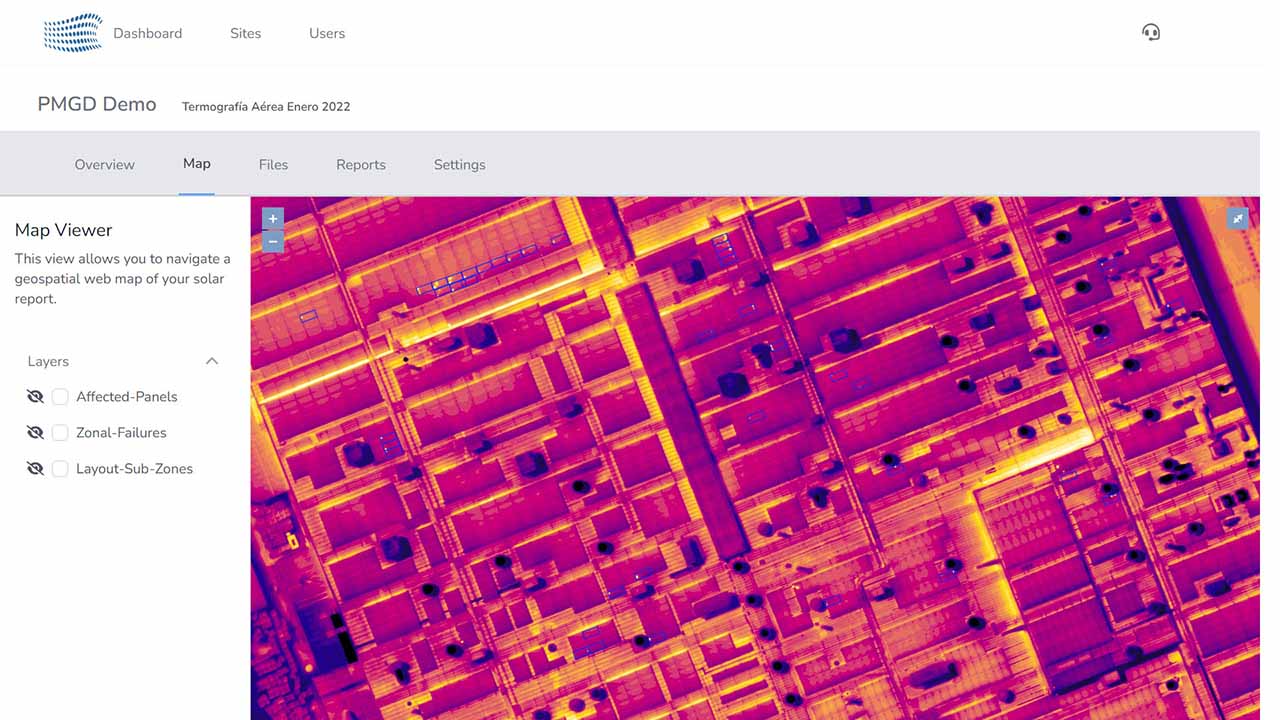 Operations
Make an precise and accurate diagnose of each panel
Increase your production
Reduce operational time
Our
Services
We offer the possibility of managing different kind of assets from our platform generating work orders and promoting the interaction between team-members and managers
We're a CMMS
Computerized Maintenance Management System
made for three business lines
Solar
Easy manage of the assets within your solar farm and your teams.
→
Transmision
Substations and transmision lines seen over the air, makes things easier.
→

About 
Us
We know that you need to know the status of each task to operate in an optimum way. So we're a team of engineers looking forward to help you to manage your solar technical team over the lifetime of the asset
We're a
Data-driven

team, we love to know the

status of tasks

of the technical teams on field

Delegate tasks using our platform, your team will be always connected to you. 
Our Mission
We will keep you in touch with your teams on field to know exactly what they are doing in real-time. You would be able to open new tasks and have metrics about the issues and solutions that your teams has provided to them.
Our Vision
We're encouraged to improve the CMMS platform and its features embracing our customers needs.
Aerial Data Colection
Our first step is collecting aerial data of your asset. We want to make sure we're covering entirely and understand the location of each of your strategical assets to assign them prices and characteristics.
Digital Twin
Once we have collected the aerial data, we are ready to build your Digital Twin using the most advanced GIS technology softwares and vectorizing each of the assets you will be managing using our web-platform.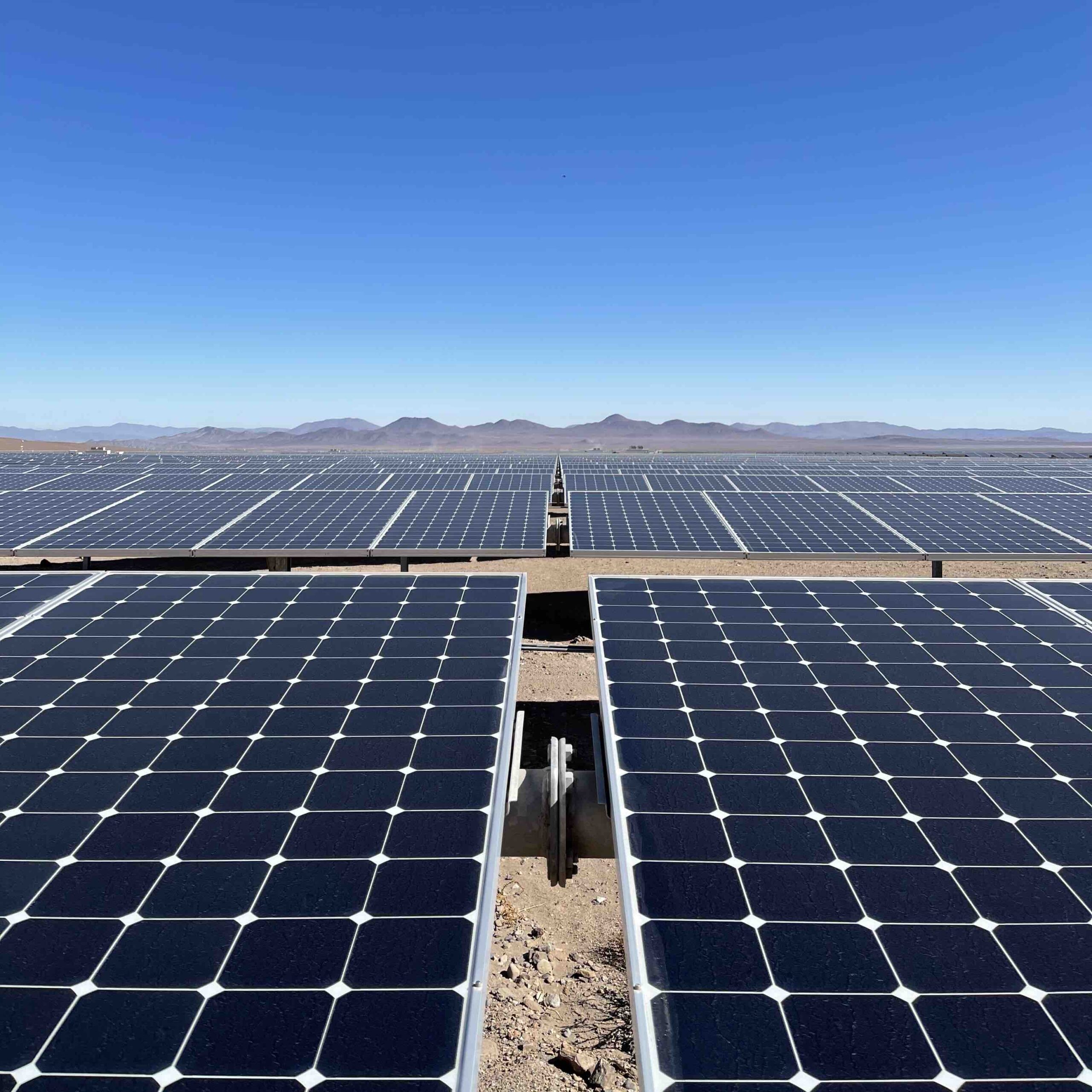 Assets within the asset
We will classify all the assets within your asset. Meaning that we will let you know on real time if you have a tiny issue, or a big issue depending of the level of interest of each of your equipments.
Creating Teams
Build your teams. Create squads and assign them task to be solved in specific times and dates. Keep track of their results and print metrics in real-time of each team, or team-member to measure their monthly, quarterly and yearly KPI's.
Best Solutions for your
Business
To achieve this, it would be necessary to have uniform grammar, pronunciation and more common that of the individual languages.
Need more help?
Let us a message here and we will contact you as soon as possible!